Automation Engineer

QED Career Opportunity

Quality Electrodynamics is searching for an Automation Engineer

QED is seeking an individual who can support and lead automated test projects.
This highly technical position will be responsible for architecting, programming and implementing manufacturing automated test systems as part of a small cross functional team in a low volume, high complexity medical device manufacturing environment.  This multi-faceted role requires versatility along with strong analytical skills and attention to detail.  The engineer will be required to work both independently, as a collaborative member of a team, and as a leader of a team throughout various technical projects.
ESSENTIAL DUTIES AND RESPONSIBILITIES:
Ÿ Provide continual leadership to improve quality and reduce cost of manufacturing processes by identifying, architecting, developing and implementing test automation equipment and technologies.
Ÿ Develop test and automation system requirements, write verification and validation protocols, document evidence of execution of such protocols, and implement solutions into production processes.
Ÿ Automation debugging and continual improvement to increase system reliability and productivity
Ÿ Contribute to the production automation strategic roadmap and execute accordingly
Ÿ Work directly with contractors supporting automation design and implementation.
Ÿ Extensive interaction with multiple departments, including Line Production and R&D.
Ÿ Traditional manufacturing engineering , including documentation and change orders (ECOs)
QUALIFICATIONS:
Education and Experience
Required
4 year degree, with BS in computer science, engineering or related field
Required Experience & Skills
At least three years' experience working with test automation in a professional environment.
Programming experience in an automated electronic test environment.
Competency with Microsoft Office suite (Word, Excel)
Fluent in English with above average writing skills
Preferred Experience & Skills
A preferred candidate will have experience in one or more of the areas noted below.   The ideal candidate will have experience in both Test and Assembly automation, with project management skills.
Test Automation Experience

Programming of Agilent network analyzers
Software and/or Automation process validation, including writing and executing protocols

Software and Programming Experience

LabView software programming
Familiar with Agile code development methodologies and techniques, with thorough code documentation skills.
Defining software requirements and functional specifications
Object-oriented programming and relational databases.
Familiar with support and troubleshooting of multi-tiered, browser based business applications, including evaluation and testing of hardware / software solutions and providing feedback to internal or external developers

Automated Assembly Experience

Familiarity with latest automation technologies
Familiar with Design for Automation

Project Management Experience

Experience managing cross-functional teams
Experience working directly with contractors to execute projects

Electronics assembly, test and troubleshooting experience

Electronic technician skills (e.g. soldering, measurement, network analyzers, etc.)
RF electronics, with MRI Coil, NMR probe, or antenna preferred

Experience as Advanced Manufacturing Engineer or New Product Introduction Engineer

Process Improvement and/or Continuing Engineering
Production line troubleshooting – assembly and test
New Product Introduction
Design for Manufacturability (DFM)

Production Support Experience

Competency in any ERP or PLM software (SAP, Agile, Dynamics GP, etc.)
Writing assembly and test manuals
Instructor experience (any subject)
Familiarity with Change Orders (ECO)
Quality Management System Support, including knowledge of regulatory requirements (e.g. ISO, FDA, etc.)
Purchasing and Vendor support
Final responsibilities, compensation & title will be determined based on the quality & experience of the selected candidate.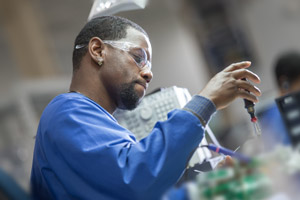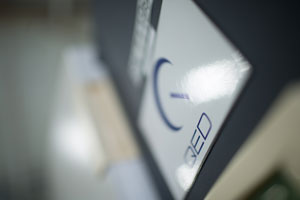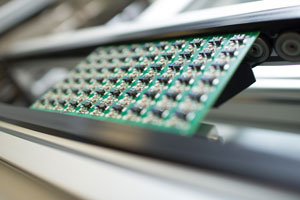 Submit Your Resume for the Automation Engineer Position