IT Network and Infrastructure Specialist

QED Career Opportunity

Quality Electrodynamics is searching for an IT Network and Infrastructure Specialist

The IT Network and Infrastructure Specialist supports all IT infrastructure and networks within the company, including LAN, WLAN, WAN, servers, and desktop and mobile computing devices. This position requires superior technical and troubleshooting skills, a sense of urgency, and a customer service mindset. Clear written and verbal communication skills and the ability to prioritize multiple tasks and projects are also requirements for this position. Experience supporting a multi-facility organization would be a strong plus.
ESSENTIAL DUTIES AND RESPONSIBILITIES:
Ÿ Administers an IP-based Local and Wide Area Network, including Wi-Fi
Ÿ Administers a multi-server Active Directory environment, including Microsoft Exchange, and Microsoft Hyper-V
Ÿ Performs VOIP system adds, changes, and deletions
Ÿ Provides support for Windows 7/10 and desktop applications, including preparing new hardware, desk-side user support, and break/fix
Ÿ Interfaces with outside resources as needed to implement hardware and software solutions in support of business expansion and process improvement
Ÿ Performs scheduled hardware and software maintenance, which may necessitate occasional work beyond normal business hours
 QUALIFICATIONS:
Education and Experience
Ÿ Associate degree and/or completion of certificate program in a computer hardware or network-related area of study. CompTIA A+ and/or Network+ certifications may be considered in lieu of, or in addition to an academic degree or certificate
Ÿ One to two years prior IT experience
Ÿ Experience with and knowledge of: Windows 7/10 & Server 2008/2016, Active Directory, and SQL Server
Ÿ Experience in an electronic or automated assembly environment a plus
Required Skills and Abilities
Ÿ High degree of professional integrity, ethics, and confidentiality
Ÿ Overall familiarity with Information Technology concepts and trends
Ÿ Uncompromisingly detail-oriented with accurate and timely execution
Ÿ Clear written, interpersonal and communication skills
Preferred Skills and Abilities
Ÿ Ability to learn quickly and multitask in a fast-paced environment
Physical Requirements
Ÿ Ability to lift 35 lbs. and handle 100 lbs.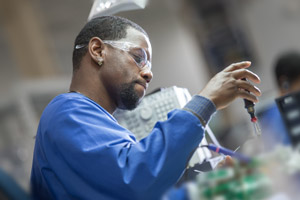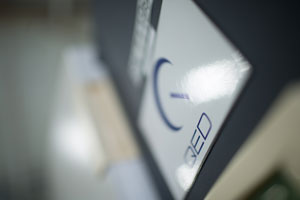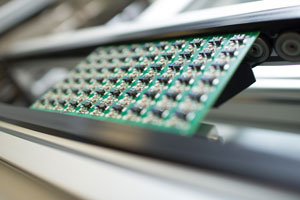 Submit Your Resume for the IT Network and Infrastructure Specialist Position