Manufacturing Engineer

QED Career Opportunity

Quality Electrodynamics is searching for a Manufacturing Engineer

JOB SUMMARY
The Manufacturing Engineer supports low volume, high complexity coil manufacturing in an FDA regulated environment.   Extensive technical and process support of multiple departments, including Line Production, R&D, Service, Quality, Purchasing and Planning.
This multi-faceted role requires versatility of the candidate, along with strong analytical skills and attention to detail.    The engineer will be required to work both independently, as a collaborative member of a cross-functional team, and as a leader of a team.
ESSENTIAL DUTIES AND RESPONSIBILITIES:
Ÿ Provide continual leadership to improve quality and reduce cost of manufacturing processes
Ÿ Life-cycle support, including Production, Process and Service support

New product introduction (NPI) support
Process improvements and Continuing Engineering
Supplier, Vendor and Customer technical support
Assembly and Test documentation

Ÿ RF Electronics and mechanical assembly troubleshooting
Ÿ Traditional manufacturing engineering , including documentation and change orders (ECOs)
QUALIFICATIONS:
Education
Ÿ 4 year degree, with BS in electrical engineering or related field preferred
OR
Associates degree in technical discipline with minimum of 10 years engineering experience
Required Experience and Skills
Electronics assembly, test and troubleshooting experience
Competency with Microsoft Office suite (Word, Excel)
Fluent in English with above average writing skills
Preferred Experience and Skills
A preferred candidate will have experience in one or more of the areas noted below.
Experience as Advanced Manufacturing Engineer or New Product Introduction Engineer

New Product Introduction
Design for Manufacturability (DFM)
Process Improvement and/or Continuing Engineering
Production line troubleshooting – assembly and test

Cross Functional Team Experience

Experience working with cross-functional teams
Project management experience

Electronics assembly, test and troubleshooting experience

Electronic technician skills (e.g. soldering, measurement, network analyzers, etc.)
RF electronics, with MRI Coil, NMR probe, or antenna preferred

Production Support Experience

Competency in any ERP or PLM software (SAP, Agile, Dynamics GP, etc.)
Writing assembly and test manuals
Instructor experience (any subject)
Familiarity with Change Orders (ECO)
Quality Management System Support, including knowledge of regulatory requirements (e.g. ISO, FDA, etc.)
Purchasing and Vendor support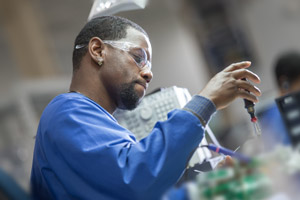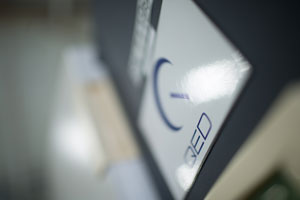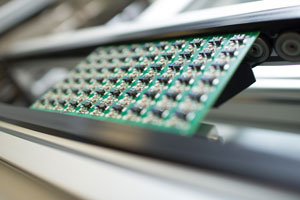 Submit Your Resume for the Manufacturing Engineer Position