Sr. Buyer

QED Career Opportunity

Quality Electrodynamics is searching for a Sr. Buyer

The Sr. Buyer is responsible for all material planning and procurement of assigned purchased materials so that customer requirements are satisfactorily fulfilled per the master production schedule, at the lowest possible business cost.  Maintain appropriate inventory levels of purchased items. Manage cost reduction projects.  Provide internal (cross-functional) and external (supplier) mentorship to provide awareness to processes, procedures, best practices and critical metrics to improve overall business performance.
ESSENTIAL DUTIES AND RESPONSIBILITIES:
Ÿ Ensure availability of parts so that work orders can be released as scheduled without part shortages to manufacturing and repair. Determine and fix root cause of part shortages to avoid recurrence.
Ÿ Review and adjust stocking levels, lead times and order quantities as needed to meet business targets to avoid shortages and manage inventory levels.
Ÿ Responsible for reviewing and acting upon planned release signals and exception messages from MRP and from Kanban systems.
Ÿ Create, place, confirm and close purchase orders with approved suppliers.
Ÿ Negotiate best pricing and lead times with suppliers.
Ÿ Monitor performance for assigned suppliers and take action when required to improve performance for On Time Delivery; Supplier Right First Time (Quality); and Shortage Reduction.
Ÿ Take proactive initiative to resolve problems involving materials, planning, manufacturing and supply chain. Drive innovation and process improvements on a continual basis.
Ÿ Ensure compliance to quality system requirements.
Ÿ Manage cost reduction projects that require multi-disciplinary resources.
Ÿ Execute change orders to implement Procurement-led product and supply chain changes and to support business needs.
Ÿ Mentor Procurement and cross-functional teams on Procurement processes, procedures and best practices.
Ÿ Participate, engage and lead efforts to improve business processes associated or impacting critical procurement metrics (i.e. Supplier OTD, RFT, Inventory levels, lead times, etc.).
Ÿ Contribute to the overall cross functional awareness and growth of procurement related goals and critical metrics and identify/propose opportunities to improve.
QUALIFICATIONS:
Education and Experience
Ÿ Bachelor Degree in Science, Business or Communication required
Ÿ Knowledge of accounting and supply chain is a plus
Ÿ 3 years' experience in Procurement
Skills and Abilities
Required
Ÿ Strong attention to detail and accuracy
Ÿ Working knowledge of ERP/MRP software and Dynamics GP
Ÿ Excellent communication skills both orally and written
Ÿ Quick learner with strong multi-tasking skills
Ÿ Optimistic outlook, team oriented attitude
Preferred
Ÿ Medical device or other regulated industry experience
Experience leading cost-reduction projects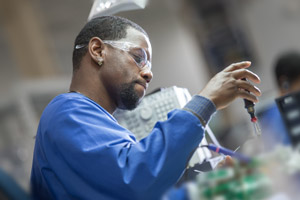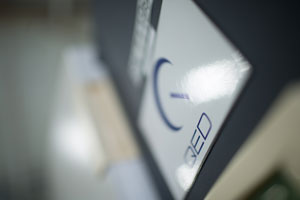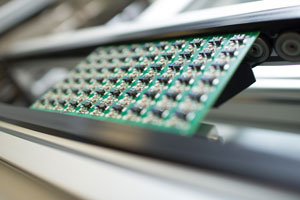 Submit Your Resume for the Sr. Buyer Position