Supply Chain Specialist

QED Career Opportunity

Quality Electrodynamics is searching for a Supply Chain Specialist

JOB SUMMARY
The Supply Chain Specialist is responsible for obtaining the best quality, service, and value for products through effective quoting, negotiation, and supplier management.  Purchases critical, complex and/or high value parts and can effectively rationalize material spend.  Works within Operations and cross-functionally to develop short-term and long-term commodity strategies.
ESSENTIAL DUTIES AND RESPONSIBILITIES:
Negotiate best pricing and lead times with suppliers, factoring in true landed cost, accounting for transportation, quality, etc.
Monitor performance for assigned suppliers and take action when required to improve performance for On Time Delivery; Supplier Right First Time (Quality); and Shortage Reduction. Lead supplier dashboard adoption both with suppliers and within QED.
Develop strategic suppliers and recommend steps to minimize supply chain risk in assigned commodities.
Take proactive initiative to resolve problems involving materials, planning, manufacturing and supply chain. Drive innovation and process improvements on a continual basis.
Acts as point of escalation for supplier shortage resolution.
Lead and participate on cost reduction projects that require multi-disciplinary resources.
Execute change orders to implement Procurement-led product and supply chain changes and to support business needs.
Actively participates in sourcing decisions, including Make v. Buy value analysis.
Create, place, confirm and monitor purchase orders with approved suppliers.
Ensure compliance to quality system requirements.
Mentor and provide general guidance to Procurement and cross-functional teams on Procurement processes, procedures and best practices.
Contribute to the overall cross-functional awareness and growth of procurement related goals and critical metrics and identify/propose opportunities to improve.
QUALIFICATIONS:
Education and Experience
Required
Bachelor Degree in Business Administration, Supply Chain Management or related field
7 years' experience in Procurement or Sourcing
Skills and Abilities
Required
Proactive, results driven with a focus on continuous improvement and innovation
Analytical ability
Demonstrated ability to resolve complex problems
Attention to detail and accuracy
Strategic sourcing/procurement experience
Knowledge /experience with ERP/MRP software
Proficient in Microsoft Word, Excel and PowerPoint
Be able to learn fast and multitask
Solid written, interpersonal and communication skills
Optimistic outlook, team oriented attitude
 Preferred
Ÿ Experience in electronics procurement or sourcing
Ÿ Medical device or other regulated industry experience
Ÿ Experience leading cost-reduction projects
Ÿ Project management experience
Ÿ Professional certification preferred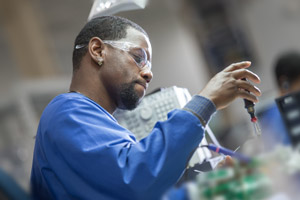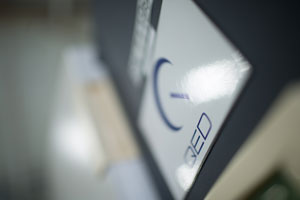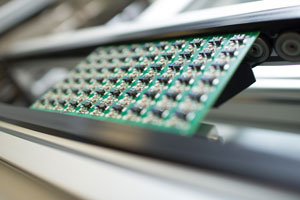 Submit Your Resume for the Supply Chain Specialist Position