Warehouse and Logistics Manager

QED Career Opportunity

Quality Electrodynamics is searching for a Warehouse and Logistics Manager

The Warehouse and Logistics Manager is responsible for managing a team of associates to complete all functions and activities associated with the Warehouse, Shipping and Logistics Department including receiving, packaging, shipping, logistics and control of all company material inventories to meet customer and business expectations.
ESSENTIAL DUTIES AND RESPONSIBILITIES:
Direct supervision and HR responsibilities for Warehouse Supervisor including setting and executing annual Goals and Objectives (G&Os), conducting quarterly/annual reviews and coaching. Responsible for reviewing and aligning warehouse associate G&Os with Operations and Corporate G&Os.
Develop Warehouse Supervisor and associates through training, coaching and challenging assignments to continue growing towards a world class warehouse team.
Collaborate on the development and improvement of procedures, work instructions, forms, checklists, and other documentation related to warehouse, packaging and shipping processes.
Responsible for the management of key warehouse performance metrics such as kitting, packaging and receiving accuracy and efficiency, inventory accuracy, customer OTD (along w/ MFG), etc.
Responsible for quality and regulatory compliance and continuous improvement of all warehouse processes and training.
Responsible for managing and maintaining all warehouse area(s) where materials are stored and warehouse activities are carried out.
Responsible for the collaboration of departments on inventory management processes such as appropriate transportation and stocking locations for material regardless of replenishment systems such as Kanban, MRP or VMI and/or other signaling methods.
Collaborate with Finance and Procurement cross functional teams to development of inventory carrying cost calculations, economic order quantity processes and material management methodologies to optimize material availability and reduce inventory holding value and cost.
Collaborate with Procurement, Manufacturing and Sales cross functional teams to optimize incoming material and outgoing finished goods inventory methodologies to minimize inventory carrying values and costs, transactional processing costs, logistics costs and complexities.
Drive collaboration with IT and other cross functional teams to take advantage of technology and reporting to continuously improve Warehouse and associated operations activities.
Responsible for monitoring physical inventory variances throughout the year including maintaining appropriate cycle count activities.
Responsible for cross functional coordination and execution of year end physical inventory and continual improvements in variance reductions and physical inventory execution each year.
Support the cross functional activity of implementing standard cost revaluations at the end of each year.
Responsible for the packaging, shipping, receiving and logistics strategy and execution to improve customer and business performance. Work in collaboration with Program Management Office to manage customer required freight services.
Responsible for continual improvement of logistics, including information availability, tracking and analytics to support strategic decisions.
Responsible for monitoring and continually improving customs related costs and processes to ensure harmonization codes, declaration values and tariffs are being properly applied and duty drawback efforts are optimized.
QUALIFICATIONS:
Education and Experience
Bachelor's Degree in Business, Accounting, Supply Chain or related discipline
5+ years working experience in Warehouse, Supply Chain or Logistics
5+ years working experience in a Manufacturing Environment
5+ years of experience working in detail with MRP Systems
Experience planning and implementing complex organizational projects
Medical device industry experience is preferred
Skills and Abilities
Required
Ability to provide vision and leadership to Warehouse and Logistics Department personnel in a manufacturing environment
Strong understanding of the warehouse value in customer fulfillment
High degree of working knowledge and experience with the warehousing functions of MRP systems including multi-bin/multi-site locationing and lot/item serialization traceability
Detail oriented and willingness to put in the time to learn
Ability to plan (budget & schedule), lead and implement cross-functional projects
Demonstrates a high degree of professional integrity, ethics and confidentiality
Clear and professional written and interpersonal communication skills
Preferred
Import/export and customs compliance aptitude
Ability to evaluate freight carriers and negotiate agreements to meet business expectations
Strong accounting and data analysis skills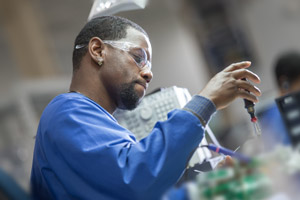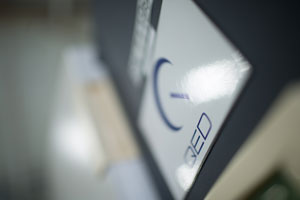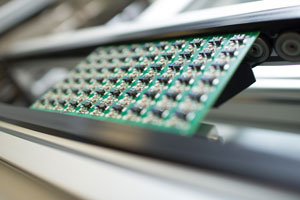 Submit Your Resume for the Warehouse and Logistics Manager Position