Advanced Imaging Research Center Announced – QED
Quality Electrodynamics (QED) announced it will create an Advanced Imaging Research Center aimed at developing innovative imaging solutions to address society's most pressing challenges in healthcare: breakthroughs in access, affordability, quality, and speed leading to better outcomes.
A collaboration platform in partnership with QED current and future customers, the Center is an integral part of a broader QED strategy to accelerate innovation and business growth.  Located in Cleveland, within close proximity of the region's Health Tech corridor anchored by Cleveland Clinic, University Hospitals and Case Western Reserve University, QED researchers and customers, the world's leading imaging providers, will collaborate readily with faculty and commercial leaders and participate in open innovation projects.
"By centering our operations in Northeast Ohio, QED will continue to work with some of the best minds in the world on healthcare delivery, looking at ways to better diagnose, manage or treat common diseases across the health continuum," says Dr. Hiroyuki Fujita, CEO and founder, QED.
"Greater Cleveland is rich with innovative talent that is regularly applying new thinking to solve issues and develop disruptive technologies, particularly in imaging," said JobsOhio President and Chief Investment Officer John Minor. "We are proud to partner with Dr. Hiroyuki Fujita and Quality Electrodynamics in working with global leaders to improve healthcare."
About JobsOhio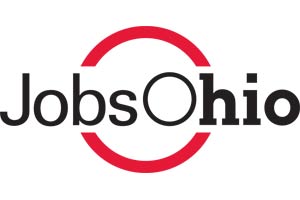 JobsOhio is a private, nonprofit corporation designed to drive job creation and new capital investment in Ohio through business attraction, retention and expansion efforts. JobsOhio works with six regional partners across Ohio: Appalachian Partnership for Economic Growth, Columbus 2020, Dayton Development Coalition, REDI Cincinnati, Regional Growth Partnership and Team NEO.
More Coverage at Jobs-Ohio.com "New JobsOhio Grant Program Supports QED's New R&D Center" (opens new browser window)