QED Research Center – New Era in Innovation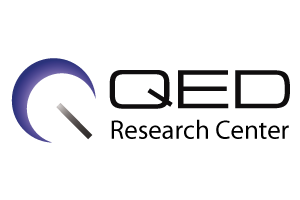 FOR IMMEDIATE RELEASE
October 18, 2017
Mayfield Village, OH – Quality Electrodynamics (QED), an advanced medical device innovator, manufacturer and global distributor of RF coils for magnetic resonance imaging (MRI) scanners will begin a new era in collaborative medical device research for the scientific and clinical community with the opening of its new facility, the QED Research Center.  The QED Research Center opening will be marked at a November 8, 2017 inaugural event at which QED Founder and CEO, Dr. Hiroyuki Fujita and QED Research Center President, Dr. John Patrick will be joined by State officials, business leaders and dignitaries.  The QED Research Center's doors will open at 1:00 PM for a by-invitation-only remarks, tour and reception launch.
Funded in part, as the first recipient of the newly created JobsOhio's Research & Development Grant Program, the QED Research Center provides a platform for the research community and business leaders to innovate , vet and develop domestic and international technologies to provide Ohio's medical community a "first look" at emerging clinical sciences.
The QED Research Center begins stage 1 with Canon Medical Systems Corporation (CMSC), installing CMSC's state-of-the-art Galan 3T MRI Scanner as its first research resource enabling immediate research feedback and accelerating development of the MRI sciences.
About Quality Electrodynamics
Quality Electrodynamics (QED) is a global developer, manufacturer and supplier of advanced medical equipment electronics. Current products include cutting edge MRI radiofrequency (RF) antennas/coils for diagnostic imaging at the full range of magnetic field strengths. Most of these are FDA Class II noninvasive devices used for obtaining diagnostic images for various human anatomies. For more information on QED visit https://qedinnovations.com.
Inquiries Contact:  [email protected]